Dan Kelleher, PG, CIPM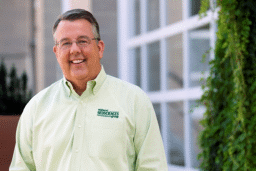 Dan Kelleher is a hydrogeologist and project manager who strives for excellence in subsurface characterization. His technical expertise is quantitative hydrogeology (in porous and fractured media), geotechnical analysis of sedimentary sequences, aquifer testing and predictive ground water modeling.

He promotes field analysis during stratigraphic characterization from boring to boring in order to utilize QA/QC processes fully throughout a project and help identify unexpected conditions as soon as they arise.

Dan is a registered Professional Geologist (PG) and Certified International Project Manager (CIPM). He earned his undergraduate degree in Geology from Monmouth College and his Master's in Hydrogeology from Northern Illinois University. Besides contributing to several other organizations, Dan is the Solid and Hazardous Waste Subcommittee Chair for the Association of Engineering Geologists.


Members Login
Become A Member
It's Free, It's Easy and as a
Member you'll enjoy...
Exclusive Videos
Special Pricing
And Much More
Join
Learn More