Jim Butler, Ph.D.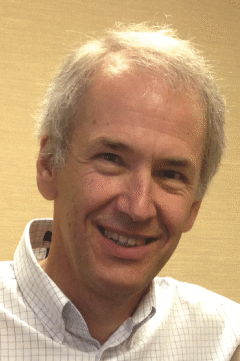 Jim Butler is the author of "The Design, Performance, and Analysis of Slug Tests" (Second Edition). He currently is a Senior Scientist in the Geohydrology Section of the Kansas Geological Survey at the University of Kansas, where he has worked for over 30 years.

His research interests include aquifer testing, assessment of aquifers that support irrigated agriculture, high-resolution subsurface characterization, well responses to natural and anthropogenic stimuli, and the role of phreatophytes in stream-aquifer systems.

Jim holds a B.S. in Geology from the College of William and Mary, and a M.S. and Ph.D. in Applied Hydrogeology from Stanford University. Jim was the 2007 Darcy Distinguished Lecturer of the National Ground Water Association (NGWA), the 2009 Pioneers in Groundwater Award honoree by the American Society of Civil Engineers - Environmental and Water Resources Institute, and, most recently, the 2020 recipient of NGWA's M. King Hubbert Award.

Jim helps advance the environmental and engineering industry through teaching professionals about both slug and pumping tests. Jim has taught over 30 courses with Midwest GeoSciences Group, all of which were focused on applied issues of interest to practicing professionals.
Members Login
Become A Member
It's Free, It's Easy and as a
Member you'll enjoy...
Exclusive Videos
Special Pricing
And Much More
Join
Learn More