Kenneth Bradbury, Ph.D., P.G.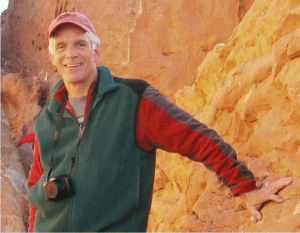 Kenneth Bradbury, PhD is internationally-recognized for is research in ground water flow in fractured media. Ken serves as Program Leader of water and environmental programs for the Survey. Ken's current research interests include virus transport in groundwater, groundwater flow in fractured media, aquitard hydrogeology, groundwater recharge processes, wellhead protection, regional groundwater simulation, and the hydrogeology of glacial deposits. Ken is the author of numerous scientific papers and reports, is a Fellow in the Geological Society of America, has chaired the National Research Council Committee on Water Resources Research for the U.S. Geological Survey, and is a former member of the National Research Council's Water Science and Technology Board.
Members Login
Become A Member
It's Free, It's Easy and as a
Member you'll enjoy...
Exclusive Videos
Special Pricing
And Much More
Join
Learn More