Lyle Bruce, Ph.D.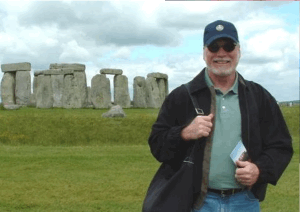 Dr. Lyle G. Bruce has over 35 years of geologic experience. For the last twenty years he has worked for BP (Amoco) focusing on investigating petroleum and petrochemical contamination in soil and groundwater, identifying and fingerprinting products, and providing solutions for remediation and cleanup. Prior to entering the fields of hydrogeology and environmental geology, Dr. Bruce was an exploration geologist for 15 years. He has an M.S. from The Ohio State University and a Ph.D. from Oklahoma State University. After 20 years in remediation management, Dr. Bruce retired from BP in August, 2009 and founded L. G. Bruce Consulting.
Members Login
Become A Member
It's Free, It's Easy and as a
Member you'll enjoy...
Exclusive Videos
Special Pricing
And Much More
Join
Learn More