Madeline Gotkowitz, PG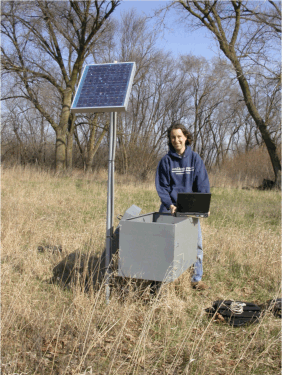 Madeline Gotkowitz
Hydrogeologist, Wisconsin Geological and Natural History Survey
Associate Professor, University of Wisconsin - Extension

Madeline Gotkowitz is a research scientist at the Wisconsin Geological and Natural History Survey, where her work focuses on regional groundwater flow and transport modeling, subsurface fate and transport of human enteric viruses, and flow and transport across aquitards. Gotkowitz's field-based investigations of arsenic in groundwater address conditions in surficial and bedrock aquifers, and the affect of well disinfection on arsenic release. Gotkowitz holds a B.A. in Environmental Sciences from Smith College and an M.S. in Hydrology from New Mexico Institute of Mining and Technology.







Members Login
Become A Member
It's Free, It's Easy and as a
Member you'll enjoy...
Exclusive Videos
Special Pricing
And Much More
Join
Learn More