Mark Adamski, PG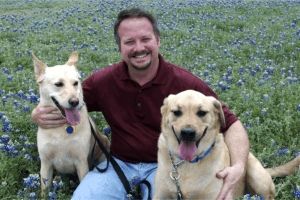 Mark R. Adamski, PG is a Technical Specialist with BP America where he directs BP and API research in the occurrence and behaviour of LNAPL in the subsurface. He has conducted research on this topic for ten years within BP and conducted, analyzed, and modeled LNAPL distribution and recovery at BP sites worldwide. As a result of this experience he has presented at conferences, seminars, and workshops internationally for several years, including the Midwest GeoSciences Group. He has been involved with the development of landmark regulatory LNAPL guidance documents developed by the State of Texas, ITRC, and the US EPA. His primary areas of current LNAPL study are site characterization techniques, LNAPL metrics, plume migration, and recovery techniques. Mark has worked in modeling fluid migration in porous media throughout his 17 year career with BP. He holds a BS in Geological Engineering and a MS in Hydrogeology. Mark is currently located in the BP office at Westlake in Houston, Texas.
Members Login
Become A Member
It's Free, It's Easy and as a
Member you'll enjoy...
Exclusive Videos
Special Pricing
And Much More
Join
Learn More