Christopher J. Neville, M.Sc., P.Eng.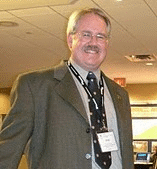 Mr. Neville is Chief Hydrogeologist with S.S. Papadopulos & Associates, Inc. He has over thirty years of experience in solving groundwater problems. His specialization is in the interpretation of hydrogeologic data, and the development and application of analytical and numerical techniques to analyze groundwater problems in complex granular and fractured porous media. Mr. Neville received his Bachelor of Engineering degree (Civil) in 1985 from McGill University and his Master of Science degree (Earth Sciences) from the University of Waterloo in 1992.






Members Login
Become A Member
It's Free, It's Easy and as a
Member you'll enjoy...
Exclusive Videos
Special Pricing
And Much More
Join
Learn More