(click to enlarge)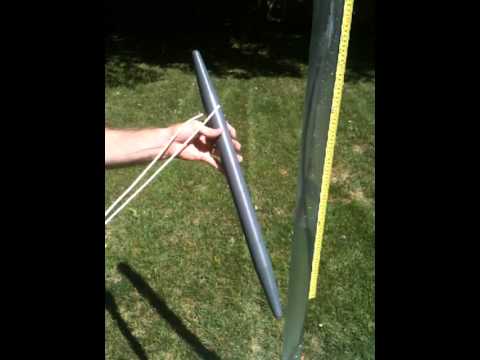 H(o) Slug Video


Download the
H(o) Slug Information PDF



Pronounced: H naught slug

The H(o) Slug™ is a traditional solid slug that is designed to yield a pre-estimated initial displacement during a slug test.

It's a new item available only through Midwest GeoSciences Group. The H(o) Slug may be ordered in either teflon or PVC. It's available now for popular initial displacement lengths of 12", 18" and 24" for two-inch diameter Schedule 40 wells.

The Solid H(o) Slug is specifically designed with tapered ends exceeding an 80 degree angle to reduce the pressure wave that can occur with other solid slugs leading to noisy data and reducing the reliabilty of test data.

Calculated initial displacement is represented by "H(o)*" where H is the calculated distance of instanteous change at time zero (o) in water level created by the the slug. "H(o)" is the measured initial displacement. It is important to compare calculated H(o)* with measured H(o) as part of the QA/QC of the slug test for checking the reliability of test data.


PVC Version:





click here to order the Teflon version

THOSE WHO PURCHASE THIS ITEM, MAY BE INTERESTED IN:

PNEUMATIC HI-K SLUG™ ASSEMBLY

The Hi-K Slug™ is the answer for accurate rising head tests in fast recovery wells when the water level is above the screen interval!