---
AQUIFER AND AQUITARD HETEROGENIETIES:
Understanding Environmental Sequence Stratigraphy
for Glacial Deposits
Aquifer heterogeniety is among the largest challenge for constructing the Conceptual Site Model and understanding ground water movement and contaminant migration. The 2017 USEPA report about Environmental Sequence Stratigraphy states it may be THE largest challenge and that the solution is applying principles of sequence stratigraphy to provide geologic context.

Despite the validity about the challenges of aquifer heterogeneity and finding a meaningful solution through geologic principles, glacial deposits require additional attention to scale of depositional processes, stratigraphic unit definition, and post-depositional weathering effects.

For glacial deposits, aquitards play a major role in the ground water flow regime; but the secondary permeabilities originating from oxidation and weathering complicate ground water movement and can impact the hydraulic integrity of aquitards.

Plus, many field staff are simply not trained on identifying depositional environments or deciphering subsurface relationships from boring to boring. Boring log quality reflects staff skills about defining geologic units, unit correlation, geologic context leading to unit variability or uniformity, and environmental sequence stratigraphy.

If that's not daunting enough, multiple sequences from successive glacial advances or in contrast, glaciofluvial and glaciolacustrine depositional environments often lead to subsurface uncertainty at project completion.

This webinar series is designed to step you through the process of learning how depositional environments and post-depositional weathering impacts ground water movement and contaminant migration. The Series will demystify conventional wisdom about building Conceptual Site Models based solely on grain-size and associated matrix-permeabilities.
Webinar Topics:
Principles of aquifer and aquitard heterogeneity in glacial deposits.
Overview of glacial stratigraphic architecture that yield uniform or variable sediments.
How scale of deposition relates to glacial facies models, when to lump or split samples.
Ground water movement, water tables, potentiometric surfaces, and vertical flow nets.
What is needed beyond basic Environmental Sequence Stratigraphy for glacial deposits.
Field work flow strategies that help staff make sound observations and field decisions.
Basics of measuring aquitard integrity.
What does taking the mystery out of such complex glacial deposits require? An understanding of glacial stratigraphy, glacial depositional environments, and the magnitude of any post-depositional weathering alteration.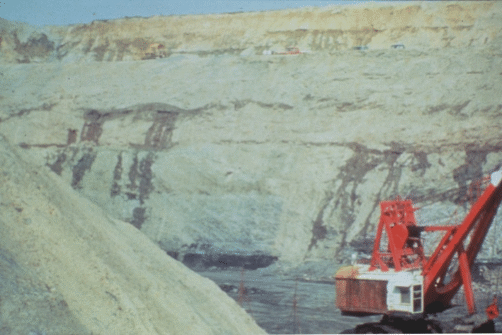 [Aquifer and Aquitard heterogenties (or uniformities) are controlled
by their depositional environment.]
---
"The training webinars are of high quality. They were easy to use... We projected our webinars to a large screen TV mounted on the wall in our conference room. We had good clarity for sound and picture...

The content was also appropriate. Personally, I liked the overall message that high quality soil boring logs are essential to better understanding of site characterizations. How can we adequately assess the nature & extent of environmental impact (and the selected remedial actions) without adequate site characterizations."
- Mark Nichter, US Army Corp of Engineers
---
Fee:
299.00 USD Per Computer Site (unlimited participants per site)

249.00 USD Per Computer Site for our Members

99.00 USD Per Computer Site (unlimited participants per site)
when Members register for the Series:

(discount will be applied during checkout based on your cart)

Pay one site registration fee and an unlimited number of participants from your organization can attend at that site.


---

Instructor:
David Hart, PhD, PG and Dan Kelleher, PG, CIPM
Handouts:
Copy of Webinar Slides (pdf)
Record of Attendance Form (pdf)

Duration:
1.5 hour plus Q&A
(no restrictions on time limit for extra Q&A!)

Professional
Development:
Earn 1.5 Professional Development Hours (1.5 PDH)

---
A Record of Attendance Form is included free with each webinar for your record keeping and individual PDH verification. We ask your on-site coordinator to return the completed and signed copy of the Form to us following the webinar for (1) maintaining a separate copy as a service to attendees and (2) forwarding to NIU confirming attendance for those who order certificates.

Attendees may also order an official a Course Completion Certificate from Northern Illinois University for a small administrative fee. The Certificate is optional and may be ordered separately following the webinar to confirm your attendance and showcase the certificate on your office wall. Instructions for ordering certificates are given during the webinar.




* This webinar is eligible for the 'BUY THREE, GET THREE' discount; however ANY webinar series discount shown above cannot be combined with it.
Attendees will be invited to actively participate during this live and interactive on-line web seminar. Discussion is planned following the webinar for those who want to continue the session. Bring your questions to the webinar and present them to the instructor and other participants for exploring the best solution.
---
Instructors Bio

David Hart, PhD, PG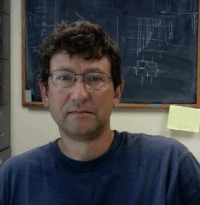 Dave Hart Ph.D. is a hydrogeologist/geophysicist with the Wisconsin Geological and Natural History Survey and an associate professor at the University of Wisconsin-Extension. His work includes regional groundwater flow and recharge in southeastern Wisconsin, near-surface geophysics, and measurement of porosities and permeabilities in aquifers and aquitards. Prior to joining the university, he served as a hydrogeologist with Eder Associates. He is an associate editor for Ground Water and past president of the AWRA - Wisconsin Section.


---
Dan Kelleher, PG, CIPM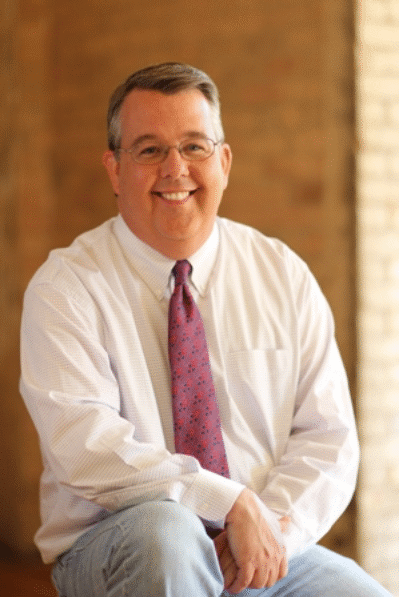 Dan Kelleher, PG, CIPM is a consulting hydrogeologist and project manager focuses on the technical areas of quantitative hydrogeology (in porous and fractured media), geotechnical analysis of sedimentary sequences, aquifer testing, fractured rock hydrogeology, and predictive ground water modeling. Dan's business acumen promotes personal trust, integrity, and relentless QA/QC.

Dan started his career at Waste Management Corporate Headquarters in Oak Brook, Illinois. His worked allowed him to test geologic concepts about sedimentary processes during large-scale excavation and fill design, environmental and geotechnical investigations, ground water monitoring system design.

Dan also leads specialized technical teams establishing best practices and teaching educational courses and webinars for geologists, engineers and environmental scientists. He and Tim Kemmis are the co-founders of Midwest GeoSciences Group which helps professionals to do better job of TAKING THE MYSTERY OUT OF THE SUBSURFACE. He and Tim believe in that tagline so strongly that they own it as a federally-registered trademark.

Midwest GeoSciences Group allows Dan to help people not only be better scientists and engineers, but become better people. It is a privilege to collaborate with people on a spectrum of topics ranging from field tool development to cutting-edge engineering advances to environmental regulation input. Dan is motivated by serving others in order to fulfill our human purpose and achieve responsible global stewardship.