PUMPING TESTS FOR AQUIFER EVALUATION:
Part 3: Understanding Well Hydraulics through Step Tests
Part Three of a Comprehensive 4-Part Webinar Series on Aquifer Pumping Tests
This four part webinar series is designed to give consulting scientists and engineers and regulators the information they need to get reliable information from aquifer pumping tests.

Pumping tests are commonly used at sites for acquiring information about the transmissive properties and hydraulic boundary conditions of subsurface units. Unfortunately, much of the information currently obtained from pumping tests is of questionable quality as a result of inappropriate field and analysis procedures.

There are at least four reasons why it is important to understand the drawdowns in a pumping well:
Aquifer properties can be inferred from the performance data of a pumping well, but only if all of the components of the drawdown are accounted for;
The head losses in a well determine the maximum rate at which a well can be pumped;
The head losses in a well determine a large portion of the cost of pumping; and
The drawdown in the pumping well can yield important diagnostic information on the "health" of a well.
Part 3 of this webinar series address two main subjects: characterization of the components of the drawdown in a pumping well; and interpretation of pumping well data to estimate near-well aquifer properties and well characteristics.

Technical Level: Intermediate to Advanced.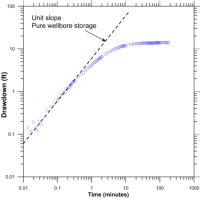 This 90-minute webinar provides practical guidelines for understanding, designing and conducting step drawdown tests. Attendees will be able to immediately apply these skills to their work to significantly improve the quality of parameter estimates obtained from step drawdown tests for conducting reliable aquifer pumping tests.

Webinar Outline and Highlights:
Components of the drawdown in a pumping well
Models for the components of the drawdown in a pumping well
Preliminary estimation of transmissivity considering only head losses in the formation
Case study #1
Identification of additional well losses
Interpretation of step tests
Case study #2
A caution in the interpretation of step tests: Parameter correlation
Case study #3
Take home points
Selected references on well hydraulics
From the perspective of the analyst, it does not matter whether the pumping rate is held constant during a pumping test – as long as the pumping rate is monitored regularly throughout the duration of the test. Well-established techniques are available to interpret drawdown data collected during tests in which the rate varies, and some of these techniques are implemented in computer-assisted analysis packages. These notes have been prepared to develop the theory underlying the principle of superposition, and the Cooper-Jacob analysis of time-varying pumping. These notes have also been prepared to re-introduce the method of van der Kamp (1989), which in our opinion is a useful technique that is underutilized.

Outline
Analysis of time-varying pumping with the principle of superposition
Cooper-Jacob straight-line analysis of time-varying pumping
The van der Kamp (1989) method
Take home points
References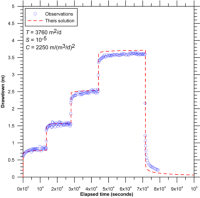 Chris Neville is internationally-recognized for his work and significant advances in aquifer pumping tests. Whether you want to apply aquifer pumping tests to hydrogeologic characterization, water supply development or remediation design, this webinar will provide attendees with information that is not available elsewhere on the web.
---
Instructor Bios

Chris Neville, PE
Vice President and Senior Hydrologist, S.S. Papadopulos & Associates, Inc.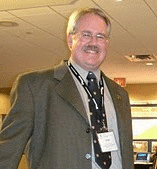 Chris Neville has over 15 years of experience as a groundwater hydrologist, with particular emphasis on quantitative analysis of groundwater flow and solute transport.

He has experience in the synthesis of hydrogeologic data, the evaluation and protection of groundwater resources, and the analysis and design of remedial measures. Chris has extensive experience in the development of work plans for groundwater projects. He has developed and documented large-scale three-dimensional numerical models for industrial, mining, and government clients, and has reviewed numerous site-specific hydrogeologic analyses and groundwater modeling codes.

He is responsible for the testing, documentation, and support of groundwater modeling software at S.S. Papadopulos & Associates, Inc. Chris has developed and taught professional short courses through S.S. Papadopulos & Associates, Inc., Midwest GeoSciences Group and the International Ground Water Modeling Center. Chris also assists in teaching graduate courses at the University of Waterloo in groundwater resources evaluation, solute transport, and analytical solutions.
---
Fee:
299.00 USD Per Webinar


Downloads:
Session Slides (PDF)
Additional MaterialsRecord of Attendance Form (PDF)


Number of Participants:
Unlimited from a single computer (Broadcast webinar in your conference room or auditorium for no extra charge)


Continuing Education Certificates:
Unlimited. $14.95 each. Official CEU certificates are available as an option and only available at the time of webinar participation from Northern Illinois University. Ordering steps are given at time of webinar order.


Access:
On-demand, anytime 24/7.
Access Duration:
24 hours.


Discounts:
Buy 3 on-demand webinars, and get 3 on-demand webinars for free!


Duration:
90 minutes
PDH Earned:
1.5 hours
MA LSP:
1.5 hours (MA LSP No. 1417-I)
Instructor(s):
Chris Neville, PE
Vice President and Senior Hydrologist, S.S. Papadopulos & Associates, Inc.

You must be a member to order an On-Demand Webinar!
Please 'Login' or 'Join' Now.


---