HYDROGEOLOGY OF AQUITARDS AND LOW-PERMEABILITY MATERIALS:
PART 1: Analyzing Aquitard Integrity for Water Resources Protection and Contaminated Sites
Aquitards include low-permeability materials such as clays, shales, siltstones, and many other lithologies. These "tight" formations can be among the most important components of groundwater flow systems, but are often poorly characterized and poorly understood.
This webinar is the first of a two-part series on aquitards. Although both webinars are designed to complement each other they can also be viewed independently.
This 90-minute webinar will explore the key roles of aquitards in almost all groundwater projects, from water supply to waste disposal to site remediation. The instructors will discuss the definitions, basic categories, and typical hydrogeologic properties of aquitards, and will introduce the concept of evaluating aquitard integrity. The webinar will demonstrate the effects of aquitards on groundwater flow and well response and show how typical monitoring well configurations can yield useless or misleading information in low-permeability settings.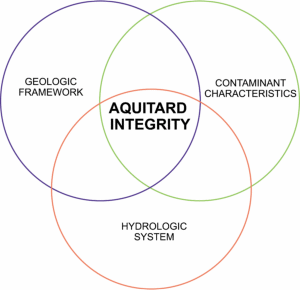 Apply webinar topics to any low-permeability setting


This webinar examines groundwater flow rates in low-permeability systems and show how fractures, macropores or other heterogeneities can control flow. All materials presented will be geared to practical application in the field with the goal of improving hydrogeologic characterization.
Topics:
Why study aquitards? The importance of aquitards in all groundwater projects.
Definitions and basic categories of aquitards
Typical hydrogeologic properties of aquitards
Hydrostratigraphic relationships
Occurrence and effects of fractures in aquitards
Function of aquitards in groundwater flow systems
Role of aquitards in groundwater protection
Definitions of aquitard integrity
Keys to aquitard evaluation
Understanding hydraulic head measurement in an aquitard context
Construction and interpretation of hydraulic head profiles
Defining the water table in low-permeability settings
How aquitards control groundwater flow systems
---
Instructor Bios
Kenneth Bradbury, PhD, PG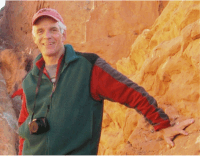 Kenneth Bradbury (http://www.uwex.edu/wgnhs/staff_krb.htm) received his PhD in Geology from the UW-Madison in 1982, and has been a research hydrogeologist/professor with the Wisconsin Geological and Natural History Survey, University of Wisconsin-Extension, since that time. He serves as Program Leader of water and environmental programs for the Survey.

Ken's applied research includes groundwater flow in fractured media, aquitard hydrogeology, groundwater recharge processes, wellhead protection, and the hydrogeology of glacial deposits.

Ken is the author of numerous scientific papers and reports, is a Fellow in the Geological Society of America, has chaired the National Research Council Committee on Water Resources Research for the U.S. Geological Survey, and is a former member of the National Research Council's Water Science and Technology Board. In 2007 Ken undertook six weeks of research and teaching in South Africa and Zimbabwe supported by the Fulbright Senior Specialist Program.

Dave Hart PhD, PG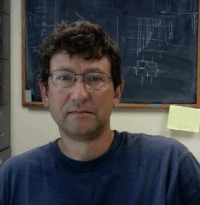 Dave Hart PhD is a hydrogeologist/geophysicist with the Wisconsin Geological and Natural History Survey and an associate professor at the University of Wisconsin–Extension.

Dave's applied research includes regional groundwater flow and recharge in southeastern Wisconsin, near-surface geophysics, and measurement of porosities and permeabilities in aquifers and aquitards. Prior to joining the university, he served as a hydrogeologist with Eder Associates. He is an associate editor for Ground Water and past president of the AWRA – Wisconsin Section.
---
Fee:
299.00 USD Per Webinar


Downloads:
Session Slides (PDF)
Additional Materials

Contaminant Transport Through Aquitards: A State of the Science Review


Contaminant Transport Through Aquitards: Technical Guidance for Aquitard Assessment



Record of Attendance Form (PDF)


Number of Participants:
Unlimited from a single computer (Broadcast webinar in your conference room or auditorium for no extra charge)


Continuing Education Certificates:
Unlimited. $14.95 each. Official CEU certificates are available as an option and only available at the time of webinar participation from Northern Illinois University. Ordering steps are given at time of webinar order.


Access:
On-demand, anytime 24/7.
Access Duration:
24 hours.


Discounts:
Buy 3 on-demand webinars, and get 3 on-demand webinars for free!


Duration:
90 minutes
PDH Earned:
1.5 hours
MA LSP:
1.5 hours (MA LSP No. 1417-C)
Instructor(s):
Ken Bradbury, Ph.D., PG Program Leader and Hydrogeologist and
David Hart, Ph.D., PG, Hydrogeologist

You must be a member to order an On-Demand Webinar!
Please 'Login' or 'Join' Now.


---