ETHICS FOR GEOLOGISTS AND ENGINEERS:
Realizations of Everyday Decisions and Common Behaviors
"I just took the ETHICS FOR GEOLOGISTS AND ENGINEERS course to gain continuing education credits for my LSP license. I thought the presentation was very good, and my time was well spent watching it. Thank you for providing this useful and relevant course material!"
- Jack Mannix, MA Licensed Site Professional
Ethical challenges often come without warning while most professionals do not realize when they are making an ethical decision or when their behavior crosses the boundary.

This 90-minute webinar provides geologists and engineers with an understanding of how to identify an ethical situation and make an ethical decision or behave appropriately in the everyday work environment. It will help you more easily make decisions while equipping you with a clear process that you can comfortably discuss issues with colleagues, supervisors, clients or regulatory staff.
The webinar included opportunities for participants to vote on scenarios during the presentation.
Thinking about potential problems and brainstorming with your colleagues about possible solutions can also help prepare you for the moment when the actual challenges arise. But there are also those moments when we are presented with immediate challenges when we are called to make the right choice. This webinar addresses the typical kinds of problems we face in working in the environmental and engineering industry and identifies resources and thought processes we can use to make ethical decisions.

This webinar includes:
How subtle and not-so-subtle personal values affect our everyday professional decisions: and their consequences.
Methods to address ethical issues with other environmental and engineering professionals.
Insights from the Code of Conduct for Legislative Staff.
Case studies that highlight subtle but very common ethical dilemmas.
Live quizzes that can serve to prompt discussion following the session.
The most obvious benefit of creating an ethical corporate culture is avoiding the financial penalty from litigation and a potential conviction for civil or even criminal crimes. Fines, settlements, and fees can easily run into the millions of dollars while often adding the cost of external auditors and monitoring controls.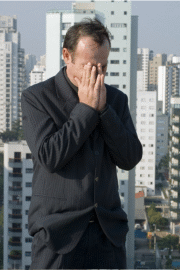 Possibly less obvious but equally compelling to establish an ethical corporate culture is promotion of solid leadership, project management and technical excellence while avoiding the inevitable cost of an unethical workforce to the company, its shareholders and the public at large.
---
Instructor Bio

Chris Mathewson, PhD, PG
Regents Professor at Texas A&M University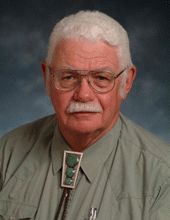 Chris Mathewson is a Regents Professor at Texas A&M University in the Department of Geology and Geophysics. The list of his awards, honors and publications is long while his vast experience lends well to share his keen perspective on ethics in the environmental and engineering industry.

Dr. Mathewson teaches ethics courses at Texas A&M in the Department of Geology and Geophysics. This unique and powerful webinar is a summarization of those semester-long courses with selected scenarios for participants that apply directly to our profession.

Chris has contributed to many professional organizations including: American Geophysical Union, American Institute of Professional Geologists, American Society of Civil Engineers (Life Member), American Water Resources Association, Association of Environmental and Engineering Geologist, Geological Society of America (Fellow), International Code Council, National Association of State Boards of Geology, Society of American Military Engineers (Life Member and Fellow).
---
Fee:
299.00 USD Per Webinar


Downloads:
Session Slides (PDF)
Record of Attendance Form (PDF)


Number of Participants:
Unlimited from a single computer (Broadcast webinar in your conference room or auditorium for no extra charge)


Continuing Education Certificates:
Unlimited. $14.95 each. Official CEU certificates are available as an option and only available at the time of webinar participation from Northern Illinois University. Ordering steps are given at time of webinar order.


Access:
On-demand, anytime 24/7.
Access Duration:
24 hours.


Discounts:
Buy 3 on-demand webinars, and get 3 on-demand webinars for free!


Duration:
90 minutes
PDH Earned:
1.5 hours
MA LSP:
1.5 hours (MA LSP No. 1417-E)
Instructor(s):
Chris Mathewson, PhD, PG, Regents Professor, Texas A&M University

You must be a member to order an On-Demand Webinar!
Please 'Login' or 'Join' Now.


---