On-Demand Webinars
ENVIRONMENTAL FORENSICS AND CHEMICAL FINGERPRINTING:
Assessing Analytical Methods and Understanding Hydrocarbon Chemistry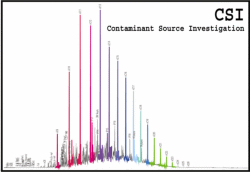 Environmental forensics and chemical finger printing involves identifying the type of contamination, tracing it back to its source, and occasionally fingerprinting to identify a specific source. It is useful in both remediation and litigation. It involves all aspects of site characterization and it requires an accurate conceptual site model.

In most cases involving petroleum or petrochemicals we usually start with a basic GC/FID chromatogram as a screening tool for characterization. From there, an investigation may involve chemical ratios, GC/MS precision identification and quantification, or stable isotope analysis.

As with any fingerprinting there must be a comparison fingerprint or suite of chemicals to evaluate against. We will discuss some sources of information for obtaining these comparisons and identify some key compounds and ratios that will guide the effort. Petroleum sources, formulation, refining, alterations and degradations each play a key role in selecting a reliable forensic strategy.
Gain an understanding about identifying contamination sources for both remediation and litigation purposes.
Discover additional procedures for analyzing and identifying a given suite of chemicals. Learn to confidently select and defend a forensic technique or petrochemical fingerprint that give clues regarding the origin of petroleum contamination in the subsurface.

This 90-minute webinar provides procedures for selecting a strategy for a sound environmental forensics and petrochemical fingerprinting. It also provides four case studies illustrating how context, forensics strategy and chemical fingerprinting played a role in litigation and claims reversals.

What you will gain:
Learn the importance of CONTEXT for environmental forensics
Discover the basics of hydrocarbon chemistry
Optimize your selection of analytical methods based on your data
Learn key elements of petroleum and petroleum products
Apply case histories and examples of forensic interpretations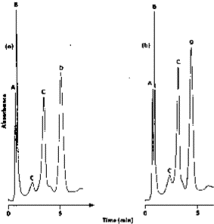 TOPICS:
Context and Background
Environmental Forensics

Standard, legal and technical definitions about allocating liability

What is it, who did it, when did it happen?
Commonly referred to as fingerprinting
Usually based on gas chromatography

Hydrocarbon Chemistry
Analytical Methods

GC/FID – The Workhorse Method – Example Chromatograms
GC/MS
Fluorescence
Gravity
Isotopes (mostly stable isotopes)
Other

Petroleum

Crude Oil
Natural Gas and Natural Gas Liquids

Petroleum Products

Refining Processes
Product Lines: Gasoline, Kerosene, Diesel, Lube Oil, Jet Fuel, etc.
Biofuels and Synfuels

Case Histories and Examples of Forensic Interpretations

Case of Mistaken Identity
"Not my gasoline!"
Pipeline vs. Tank vs. Wellhead Sources
---
Instructor Bio

Lyle Bruce, PhD, PG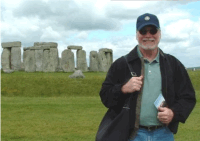 Dr. Lyle Bruce has over 35 years geologic experience. For the last twenty years he worked for BP Remediation Management focusing on investigating petroleum contamination, identifying and fingerprinting products, and providing solutions for remediation and cleanup. Prior to entering the fields of hydrogeology and environmental geology, Dr. Bruce was an exploration geologist for 15 years. He has an M.S. from The Ohio State University and a Ph.D. from Oklahoma State University.

Dr. Bruce retired from BP in August 2009 and founded L. G. Bruce Consulting.
---
Fee:
299.00 USD Per Webinar


Downloads:
Session Slides (PDF)
Additional Materials

Boehm-Polycyclic Aromatic Hydrocarbons in Fornsics Contaminant Specific Guide


Bruce 1994 Hydrocarbon Fingerprinting for Application in Forensic Geology


Iqbal- Overton- and Gisclair 2008 PAH in LA Rivers and Coastal Environments


2007 Arey_EST07p1 differentiating UCM w GCXGC



Record of Attendance Form (PDF)


Number of Participants:
Unlimited from a single computer (Broadcast webinar in your conference room or auditorium for no extra charge)


Continuing Education Certificates:
Unlimited. $14.95 each. Official CEU certificates are available as an option and only available at the time of webinar participation from Northern Illinois University. Ordering steps are given at time of webinar order.


Access:
On-demand, anytime 24/7.
Access Duration:
24 hours.


Discounts:
Buy 3 on-demand webinars, and get 3 on-demand webinars for free!


Duration:
90 minutes
PDH Earned:
1.5 hours
MA LSP:
1.5 hours (MA LSP No. 1417-L)
Instructor(s):
Lyle Bruce, Ph.D., PG, retired from BP and founder of L. G. Bruce Consulting

You must be a member to order an On-Demand Webinar!
Please 'Login' or 'Join' Now.


---
Members Login
Become A Member
It's Free, It's Easy and as a
Member you'll enjoy...
Exclusive Videos
Special Pricing
And Much More
Join
Learn More