On-Demand Webinars
MARKETING & RELATIONSHIPS:
The Key to Your Company's Future and Your Personal Success
Hidden in this down market is the opportunity for you, as a member of the professional staff, to learn about or brush up on some marketing fundamentals so that you can help your company do well and even thrive. And you managers, take a fresh look at how you and your team market services. Now is the time for everyone to more fully utilize their knowledge and experience and reach out to existing and potential clients who, incidentally, are also facing difficult times and may appreciate an empathetic listener with fresh ideas. Given guidance, essentially anyone can contribute to the company's marketing effort by viewing and practicing marketing as a trust-building, inquiring process in which the company and the client "win".

Unfortunately, the word "marketing" often engenders negative reactions or connotations. Not in this webinar! This 60 minute event presents a positive, proactive, win-win approach to marketing that professionals can ethically and enthusiastically embrace and with which they can achieve results, for them and those they serve. Participants receive a handout summarizing the webinar and including a list of supporting articles, books, e-newsletters, and websites.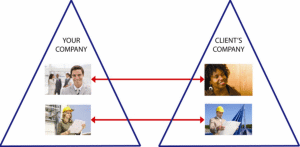 WHAT YOU WILL GAIN:
Improve awareness of marketing responsibilities and opportunities
View marketing positively
Broaden participation in marketing by engaging more personnel
Distinguish between marketing and selling
Enhance your marketing knowledge and skills
Leverage your technical capabilities
Prepare a personal marketing plan
Understand why building relationships is more valuable than winning projects
Increase your company's marketing return on investment
TOPICS:
Attitude toward marketing – from negative to positive
Financial necessity
Catching vs. fishing
3-part marketing model
You cannot not market
If a project is an apple, a client is an apple tree
Farmer and hunter marketing
Benefits versus features
Results of marketing studies
12 marketing tips
What works and what doesn't
Resources for additional study
---
Instructor Bio

Stu Walesh, Ph.D., P.E., Dist.M.ASCE, D.WRE Author of "Managing and Leading: 52 Lessons Learned for Engineers and Urban Surface Water Management"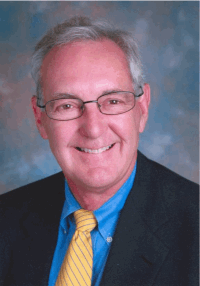 Stuart G. Walesh, Ph.D., P.E., Dist.M.ASCE, D.WRE is an independent consultant providing management, engineering, education/training, and marketing services. He has 40 years of engineering, education, and management experience in the government, private, and academic sectors. Stu has served as a project engineer and manager, department head, discipline manager, marketer, legal expert, professor, and dean of an engineering college.

Water resources engineering is Stu Walesh's technical specialty. He led watershed planning, computer modeling, flood control, stormwater management, and floodplain management projects.

Stu authored or co-authored five books, including Managing and Leading: 52 Lessons Learned for Engineers and Urban Surface Water Management. He authored or co-authored many engineering and education publications and presentations and facilitated several hundred workshops, seminars, webinars, and meetings throughout the U.S. For the past decade, he has been active in the effort to reform the education and early experience of engineers. Stu has been recognized with awards from ASCE, ASEE, NSPE, and the University of Wisconsin.
---
Fee:
299.00 USD Per Webinar


Downloads:
Session Slides (PDF)
Record of Attendance Form (PDF)


Number of Participants:
Unlimited from a single computer (Broadcast webinar in your conference room or auditorium for no extra charge)


Continuing Education Certificates:
Unlimited. $14.95 each. Official CEU certificates are available as an option and only available at the time of webinar participation from Northern Illinois University. Ordering steps are given at time of webinar order.


Access:
On-demand, anytime 24/7.
Access Duration:
24 hours.


Discounts:
Buy 3 on-demand webinars, and get 3 on-demand webinars for free!


Duration:
60 minutes
PDH Earned:
1.0 hour
Instructor(s):
Stu Walesh, Ph.D., P.E., Dist.M.ASCE, D.WRE
Author of "Managing and Leading: 52 Lessons Learned for Engineers" and "Urban Surface Water Management"

You must be a member to order an On-Demand Webinar!
Please 'Login' or 'Join' Now.


---
Members Login
Become A Member
It's Free, It's Easy and as a
Member you'll enjoy...
Exclusive Videos
Special Pricing
And Much More
Join
Learn More