On-Demand Webinars
IMPROVED PROJECT COMMUNICATION:
You and Others Within and Outside of the Project Team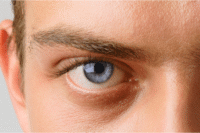 Studies and experience clearly show that project problems -- low or no profitability, client alienation, litigation – result much more from miscommunication than from technical deficiencies. In fact, sometimes our zeal to do the technical work correctly causes us to give too little attention to personal issues. You, as a project manager, can plan and implement effective communication, while not compromising technical integrity, by recognizing communication challenges and applying proven communication fundamentals and tools. And you, as an individual professional, can enhance your career possibilities while contributing to improved project communication. How? First look inward, avoid red flag words, frame your messages, trim hedges, confirm understanding, and talk less while listening more.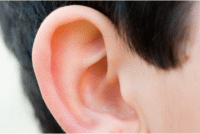 This 90 minute webinar presents 19 practical methods a project manager can use to facilitate communication within the project team and among the team and other project stakeholders. The webinar also speaks directly to individual team members by offering communication tools that he or she can unilaterally apply.

Participants receive a handout summarizing the webinar and including a list of supporting articles, books, e-newsletters, and websites.
WHAT YOU WILL GAIN:
Be more aware of communication's role in successful projects
Enhance communication knowledge and skills
Enhance individual project-related communication
Improve project team effectiveness
Strengthen project team-client-stakeholder relationships
Reduce client conflict, scope creep, and liability exposure
TOPICS:
Client and project life or death cycle?
Project communication challenges
Results of communication studies
First look inward
Stakeholder identification
Communication protocol
What you send is not necessarily what they get
3 learning styles and how to use them
The role of third parties
Office arrangements
19 communication tips
Resources for additional study
As a further introduction to our presenter's communucation expertise, consider his ideas about enhancing your presentations by using props. His short article, "Prop Up Your Presentations," is available at:
www.helpingyouengineeryourfuture.com/prop-up-presentation.htm
---
Instructor Bio

Stu Walesh, Ph.D., P.E., Dist.M.ASCE, D.WRE
Author of "Managing and Leading: 52 Lessons Learned for Engineers and Urban Surface Water Management"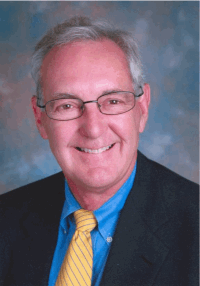 Stuart G. Walesh, Ph.D., P.E., Dist.M.ASCE, D.WRE is an independent consultant providing management, engineering, education/training, and marketing services. He has 40 years of engineering, education, and management experience in the government, private, and academic sectors. Stu has served as a project engineer and manager, department head, discipline manager, marketer, legal expert, professor, and dean of an engineering college.

Water resources engineering is Stu Walesh's technical specialty. He led watershed planning, computer modeling, flood control, stormwater management, and floodplain management projects.

Stu authored or co-authored five books, including Managing and Leading: 52 Lessons Learned for Engineers and Urban Surface Water Management. He authored or co-authored many engineering and education publications and presentations and facilitated several hundred workshops, seminars, webinars, and meetings throughout the U.S. For the past decade, he has been active in the effort to reform the education and early experience of engineers. Stu has been recognized with awards from ASCE, ASEE, NSPE, and the University of Wisconsin.
---
Fee:
299.00 USD Per Webinar


Downloads:
Session Slides (PDF)
Record of Attendance Form (PDF)


Number of Participants:
Unlimited from a single computer (Broadcast webinar in your conference room or auditorium for no extra charge)


Continuing Education Certificates:
Unlimited. $14.95 each. Official CEU certificates are available as an option and only available at the time of webinar participation from Northern Illinois University. Ordering steps are given at time of webinar order.


Access:
On-demand, anytime 24/7.
Access Duration:
24 hours.


Discounts:
Buy 3 on-demand webinars, and get 3 on-demand webinars for free!


Duration:
90 minutes
PDH Earned:
1.5 hours
Instructor(s):
Stu Walesh, Ph.D., P.E., Dist.M.ASCE, D.WRE
Author of "Managing and Leading: 52 Lessons Learned for Engineers" and "Urban Surface Water Management"

You must be a member to order an On-Demand Webinar!
Please 'Login' or 'Join' Now.


---
Members Login
Become A Member
It's Free, It's Easy and as a
Member you'll enjoy...
Exclusive Videos
Special Pricing
And Much More
Join
Learn More