ROCK CORE LOGGING FOR HYDROGEOLOGIC PROJECTS:
Assessing Recovery, RQD, Fractures and Stratigraphy
This 90-minute webinar is designed to demystify the confusion associated with measuring rock core recovery and RQD while characterizing stratigraphy and fractures in rock cores.

Confusing methods, conflicting terms, and variations of published techniques have caused professionals to log core inconsistently and sometimes, incorrectly. The contrasting differences between geotechnical applications and hydrogeologic purposes have also contributed to different logging styles and methods that have resulted in insufficient information for hydrogeologic projects.
Learn to log and describe rock core in order to take the mystery out of the subsurface.
We have assembled many of the geographic differences in rock coring terms and designed a webinar that presents these common difficulties along with methods that helps take the mystery out of the subsurface.
This webinar will cover the following topics:
Measuring core recovery and Rock Quality Determination (RQD)
Identifying natural core breaks from drilling breaks
Identifying the importance and application of water loss during coring and drilling
Photographing rock core and placing and labeling rock cores in the box
Describing rock cores of various rock types
Giving context to rock cores by building the litho- and hydrostratigraphic framework
Assessing fracture networks from rock cores and understanding the story that rock cores are telling
Geologic context is key for success with logging both sediments and rock. In this webinar, we will also present up-to-date procedures for building the hydrogeologic framework during the field activities and their importance and benefits.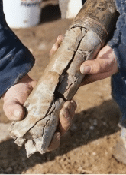 Characterizing fractures is good, but understanding their context and distribution is a key for confident characterization. This webinar presents the common elements for providing that context.
PLUS! We will present a 15-minute summary of useful downhole tools and their recent updates. Flow meter technology, high-resolution temperature distribution using fiber optics, and both acoustic and optical televiewers are advancing and becoming easier to use from year to year. Discover how to use these modern technologies and choose what is best for your projects
---
Instructor Bio
Kenneth Bradbury, PhD, PG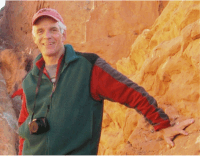 Ken Bradbury
received his PhD in Geology from the UW-Madison in 1982, and has been a research hydrogeologist/professor with the Wisconsin Geological and Natural History Survey, University of Wisconsin-Extension, since that time. He serves as Program Leader of water and environmental programs for the Survey.
Ken's applied research includes groundwater flow in fractured media, aquitard hydrogeology, groundwater recharge processes, wellhead protection, and the hydrogeology of glacial deposits.
Ken is the author of numerous scientific papers and reports, is a Fellow in the Geological Society of America, has chaired the National Research Council Committee on Water Resources Research for the U.S. Geological Survey, and is a former member of the National Research Council's Water Science and Technology Board. In 2007 Ken undertook six weeks of research and teaching in South Africa and Zimbabwe supported by the Fulbright Senior Specialist Program.
Dan Kelleher, PG, CIPM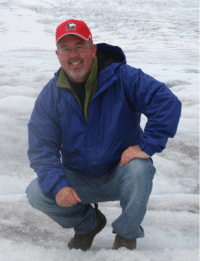 Dan Kelleher
is a hydrogeologist who strives for excellence in subsurface characterization. Dan earned his bachelor's degree from Monmouth College and master's degree at Northern Illinois University. His technical expertise is quantitative hydrogeology (in porous and fractured media), geotechnical analysis of sedimentary sequences, aquifer testing and predictive ground water modeling. He promotes field analysis during stratigraphic characterization from boring to boring in order to utilize QA/QC processes fully throughout a project and help identify unexpected conditions as soon as they arise.
---
Fee:
299.00 USD Per Webinar


Downloads:
Session Slides (PDF)
Record of Attendance Form (PDF)


Number of Participants:
Unlimited from a single computer (Broadcast webinar in your conference room or auditorium for no extra charge)


Continuing Education Certificates:
Unlimited. $14.95 each. Official CEU certificates are available as an option and only available at the time of webinar participation from Northern Illinois University. Ordering steps are given at time of webinar order.


Access:
On-demand, anytime 24/7.
Access Duration:
24 hours.


Discounts:
Buy 3 on-demand webinars, and get 3 on-demand webinars for free!


Duration:
90 minutes
PDH Earned:
1.5 hours
MA LSP:
1.5 hours (MA LSP No. 1417-B)
Instructor(s):
Ken Bradbury, Ph.D., PG, Program Leader and Hydrogeologist at the Wisconsin Geological Natural History Survey and
Dan Kelleher, PG, CIPM, Author of the FIELD GUIDE FOR ROCK CORE LOGGING AND FRACTURE ANALYSIS

You must be a member to order an On-Demand Webinar!
Please 'Login' or 'Join' Now.


---