On-Demand Webinars
AVOIDING SCOPE CREEP:
Methods to Prevent Financial Erosion and
Improve Your Project Management Skills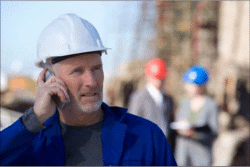 Scope Creep, that is, being asked to do more than agreed upon and not getting paid for it, seems to be a perpetual plague on many projects.

Scope Creep destroys profit, disrupts schedules, and conditions some clients to expect even more "free" services. You, as a project manager, can lead your project team in resolving this situation first and foremost by applying practical methods for preventing scope creep and, secondarily, by resolving residual scope creep. The individual professional, informed by the ideas and tools presented in this webinar, can minimize potentially damaging internally-drive Scope Creep.

This 90 minute webinar begins by describing internal and external Scope Creep drivers and presents many practical practices for minimizing Scope Creep and then resolving any Scope Creep that might still occur. The emphasis is on preventing Scope Creep, that is, putting your eggs in the prevention basket. All Scope Creep management actions are to be taken in close cooperation and communication with the client. Participants receive a handout summarizing the webinar and including a list of supporting articles, books, e-newsletters, and websites.
WHAT YOU WILL GAIN:
Prevent most Scope Creep issues
Resolve residual Scope Creep issues
Increase project profitability
Meet project schedules
Enhance client/owner/stakeholder relationships
Build stronger project teams
TOPICS:
Scope Creep – the compensated and uncompensated types
Why uncompensated SC is like a snail
The project triangle and the resulting impact of Scope Creep
Negative aspects of uncompensated Scope Creep
Scope Creep drivers – internal and external
Apply the platinum rule instead of the golden rule
Trust – the best preventer
Ask-ask-ask and then listen
Wants and needs
Simple, effective risk analysis method
Watch your language
The cost of perfection
Win-win solutions
12 ways to prevent Scope Creep
5 ways to resolve Scope Creep
Thoughts for clients and owners
Resources for additional study
---
Instructor Bio

Stu Walesh, Ph.D., P.E., Dist.M.ASCE, D.WRE
Author of "Managing and Leading: 52 Lessons Learned for Engineers and Urban Surface Water Management"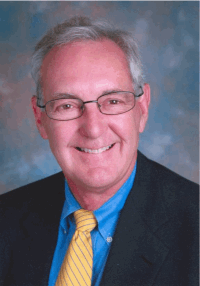 Stuart G. Walesh, Ph.D., P.E., Dist.M.ASCE, D.WRE is an independent consultant providing management, engineering, education/training, and marketing services. He has 40 years of engineering, education, and management experience in the government, private, and academic sectors. Stu has served as a project engineer and manager, department head, discipline manager, marketer, legal expert, professor, and dean of an engineering college.

Water resources engineering is Stu Walesh's technical specialty. He led watershed planning, computer modeling, flood control, stormwater management, and floodplain management projects.

Stu authored or co-authored five books, including Managing and Leading: 52 Lessons Learned for Engineers and Urban Surface Water Management. He authored or co-authored many engineering and education publications and presentations and facilitated several hundred workshops, seminars, webinars, and meetings throughout the U.S. For the past decade, he has been active in the effort to reform the education and early experience of engineers. Stu has been recognized with awards from ASCE, ASEE, NSPE, and the University of Wisconsin.
---
Fee:
299.00 USD Per Webinar


Downloads:
Session Slides (PDF)
Record of Attendance Form (PDF)


Number of Participants:
Unlimited from a single computer (Broadcast webinar in your conference room or auditorium for no extra charge)


Continuing Education Certificates:
Unlimited. $14.95 each. Official CEU certificates are available as an option and only available at the time of webinar participation from Northern Illinois University. Ordering steps are given at time of webinar order.


Access:
On-demand, anytime 24/7.
Access Duration:
24 hours.


Discounts:
Buy 3 on-demand webinars, and get 3 on-demand webinars for free!


Duration:
90 minutes
PDH Earned:
1.5 hours
Instructor(s):
Stu Walesh, Ph.D., P.E., Dist.M.ASCE, D.WRE
Author of "Managing and Leading: 52 Lessons Learned for Engineers" and "Urban Surface Water Management"

You must be a member to order an On-Demand Webinar!
Please 'Login' or 'Join' Now.


---
Members Login
Become A Member
It's Free, It's Easy and as a
Member you'll enjoy...
Exclusive Videos
Special Pricing
And Much More
Join
Learn More