HOW TO BE AN EFFECTIVE EXPERT WITNESS:
for Environmental and Engineering Professionals
This 90-minute webinar provides insights for becoming an effective witness by C.W. Fetter, Jr. who has more than 40 years of being an expert and having testified in more than 75 administrative hearings, depositions and trials.
Learn the process for not only surviving, but finding measureable success.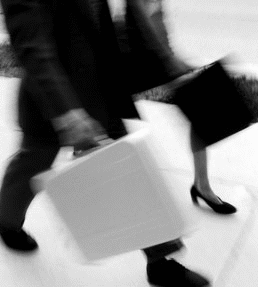 Attendees will learn to handle one's self during court when under pressure, and how to prepare for discovery, deposition, and trial. Other topics will help one be an ethical, effective, and credible expert witness.

Whether you want to become an expert witness or have offered your expert opinion many times, you will gain an insightful and valuable perspective drawn from the experiences of a noted expert witness. This webinar will provide attendees with detailed and step-by-step information that is currently not available in any other webinar.
TOPICS INCLUDE:
The role and expectations of an expert witness.
Who hires expert witnesses?
Ethical considerations and identifying conflicts of interest.
The initial interview and written agreement: critical elements.
Testifying in a deposition: key insights of do's and don'ts.
Testifying in court: differences between Federal Court and State Court.
Personal and professional liability.
WHAT YOU WILL GAIN:
Learn how to assess your own or someone else's qualifications to be an expert witness.
Discover the difference between expert and fact-based witnesses.
Learn how to work with an attorney.
Learn how to approach an investigation and prepare expert testimony.
Gain tips for testifying in a deposition and in court.
Learn how to make sure that you get paid.
---
"All the webinars that I ordered were excellent, taught by high quality instructors. Each one addressed some (important technical) gaps. I was able to apply content from 'How to be an Effective Expert Witness' right away. It contains a wealth of information from beginning to end. I think it would appeal to many people from multiple technical disciplines who may testify in court."
- William Ford, Geohydrologist, Federal Agency

---
Instructor Bio
C.W. "Bill" Fetter, PhD, PG
Hydrogeology Consultant
Emeritus Professor of Geology, University of Wisconsin Oshkosh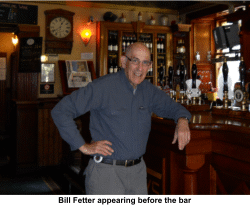 Dr. C. W. Fetter, Jr. is an internationally recognized expert in hydrogeology and the award-winning author of Applied Hydrogeology, the standard textbook for university courses in hydrogeology.

Dr. Fetter is a consultant in the areas of ground water and environmental science. He has appeared as an expert witness in court on numerous occasions. His services to these clients include evaluation of soil and ground water contamination to determine the source of contamination, estimating the timing of contamination events, and reviewing the appropriateness of planned remedial activities. He has also advised clients on ground water exploration and development.

Dr. Fetter is Emeritus Professor of Geology, University of Wisconsin Oshkosh where he was the Department Chair for 15 years. Career highlights include:
Applied Hydrogeology (Fourth Edition, 2001, Prentice Hall). This textbook has sold more than 100,000 copies worldwide.
Contaminant Hydrogeology (Revised Second Edition, 2008, Waveland Press)
1998 Ground Water Professional Award from the Wisconsin Ground Water Association
1996 Excellence in Science and Engineering Award from the Association of Ground Water Scientists and Engineers
Today, Dr. Fetter spends fall, winter and spring on Hilton Head Island, South Carolina and summer in northern Wisconsin. He enjoys biking, golf, scuba diving, boating and travel.
---
Fee:
299.00 USD Per Webinar


Downloads:
Session Slides (PDF)
Record of Attendance Form (PDF)


Number of Participants:
Unlimited from a single computer (Broadcast webinar in your conference room or auditorium for no extra charge)


Continuing Education Certificates:
Unlimited. $14.95 each. Official CEU certificates are available as an option and only available at the time of webinar participation from Northern Illinois University. Ordering steps are given at time of webinar order.


Access:
On-demand, anytime 24/7.
Access Duration:
24 hours.


Discounts:
Buy 3 on-demand webinars, and get 3 on-demand webinars for free!


Duration:
90 minutes
PDH Earned:
1.5 hours
Instructor(s):
C.W. Fetter, Jr. Ph.D.
Author of "Applied Hydrogeology and Contaminant Hydrogeology"

You must be a member to order an On-Demand Webinar!
Please 'Login' or 'Join' Now.


---