---
BORING LOGS BASICS:
Fundamentals of Preparing Soil Boring Logs
Most boring logs can be improved with only a few simple changes. A change in perspective about the sedimentary sequence can radically simplify the process while helping create more reliable documents.
"It was an excellent webinar! Tim does a very good job of explaining the necessary components of a soil boring log and how to quickly describe each of them. This is very useful to me. I have been wanting to improve my logs and I believe the knowledge I've gained from these webinars will certainly help me achieve my goal."
- Aaron Hottenstein, MS, PG Senior Consultant 2
Describing every detail of every sample is not the answer. When the field professional understands (1) geologic context and (2) scale of deposition, it is usually easier to:
TAKE THE MYSTERY OUT OF THE SUBSUFACE ®
Let's face it, we all have styles and habits when preparing boring logs. Some of our habits are good ones, but most professionals realize that a little education, training and practice can go a long way to help to ourselves Read the Story the Sediments are Telling™ and prepare soil boring logs that are accurate and complete...and credible.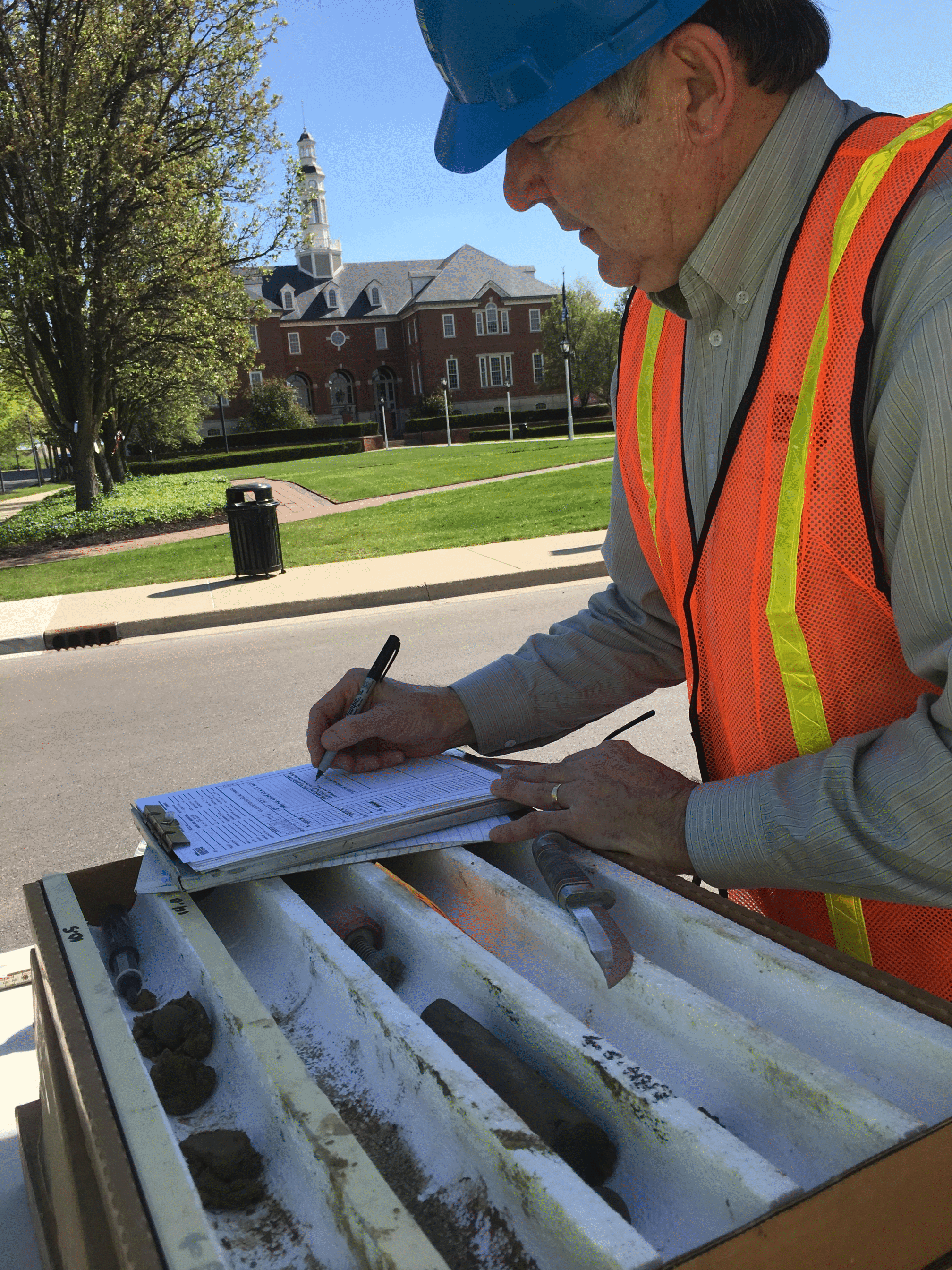 Consequences of Poor Boring Logs
They fail their objective: defining and documenting the nature and distribution of subsurface units.
Forces decisions on:

Defining and characterizing geologic units
Identifying ground water monitoring units
Recognizing contaminant pathways
Understanding the distribution of physical properties, including hydraulic conductivities

Call into question the ability of the field staff, and project manager.
Reflects poorly on the project.
Jeopardizes company reputation.
Benefits of Good Boring Logs
Achieves their primary objective of Taking the Mystery Out of the Subsurface ®
It's money wisely spent.
Enables others to reliably understand the subsurface.
Create efficiencies and allows for certainty in other project tasks.
Provides value beyond the immediate project.
Showcases work for business development purposes.
Allows personal pride and achievement.
Participants will learn the effectiveness of meaningful boring logs. We will review the basics of soil boring logs and teach a perspective that allows field staff to "read the story that the sediments are telling." We will review common problems that we face as an industry and present insights that allow for easier and more reliable soil descriptions.

Plus, this unique online experience invites site coordinators to share their own experiences in order to help all of us think better on our feet in the field.

PARTICIPANTS WILL BENEFIT BY:
Gaining a perspective that allows simpler logging procedures.
Developing a basis to define and depict units on cross sections.
Reviewing Unified Soil Classification System basics for field classification.
Reviewing examples of other important descriptive elements, such as

Soil color
Sedimentary Structure
Secondary Soil Structure
Secondary Alterations
Weathering Zones
Plasticity and cohesiveness
Density and consistency
Stratigraphic Contacts, and context.

Discovering strategies for overcoming common problems.
Learning about the power of the field form format.
YOUR INPUT IS INVITED:
SHARE YOUR EXPERIENCE, INSIGHTS AND TECHNIQUES
Before the webinar on May 8, participants are invited to share their tips and tricks for better logging procedures. You can share your favorite stories, advice, and special logging techniques by emailing them to service@midwestgeo.com.

This is a unique opportunity to both share your favorite field technique plus learn tips and tricks from other's experiences and advice.

Each summary and image will be assembled into a PDF and distributed to the site coordinators about 3 days before the live webinar on May 8. A post-webinar follow up will invite all participants to offer feedback on all items.

REGISTER NOW for this unique online experience that presents boring log basics plus invites you to share your insights too!
---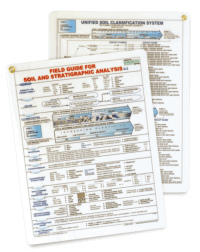 RECEIVE A FREE
FIELD GUIDE FOR SOIL AND STRATIGRAPHIC ANALYSIS
with each registration.

Additional copies may be ordered for only $10 each
(plus shipping).






---
Fee:
299.00 USD Per Computer Site (unlimited participants per site)

249.00 USD Per Computer Site for our Members

175.00 USD Per Computer Site (unlimited participants per site)
when Members also register for the following Webinar:

(discount will be applied during checkout when both are in your cart)

Pay one site registration fee and an unlimited number of participants from your organization can attend at that site.


---

Instructors:
Dan Kelleher, PG, CIPM and Tim Kemmis, PhD, PG
Handouts:
Copy of Webinar Slides (pdf)
Record of Attendance Form (pdf)

Duration:
1.5 hour plus Q&A
(no restrictions on time limit for extra Q&A!)

Professional
Development:
Earn 1.5 Professional Development Hours (1.5 PDH)

A Record of Attendance Form is included free with each webinar for your record keeping and individual PDH verification. We ask your on-site coordinator to return the completed and signed copy of the Form to us following the webinar for (1) maintaining a separate copy as a service to attendees and (2) forwarding to NIU confirming attendance for those who order certificates.

Attendees may also order an official a Course Completion Certificate from Northern Illinois University for a small administrative fee. The Certificate is optional and may be ordered separately following the webinar to confirm your attendance and showcase the certificate on your office wall. Instructions for ordering certificates are given during the webinar.




* This webinar is eligible for the 'BUY THREE, GET THREE' discount; however ANY webinar series discount shown above cannot be combined with it.
Attendees will be invited to actively participate during this live and interactive on-line web seminar. Discussion is planned following the webinar for those who want to continue the session. Bring your questions to the webinar and present them to the instructor and other participants for exploring the best solution.
---
Instructors Bio

Dan Kelleher, PG, CIPM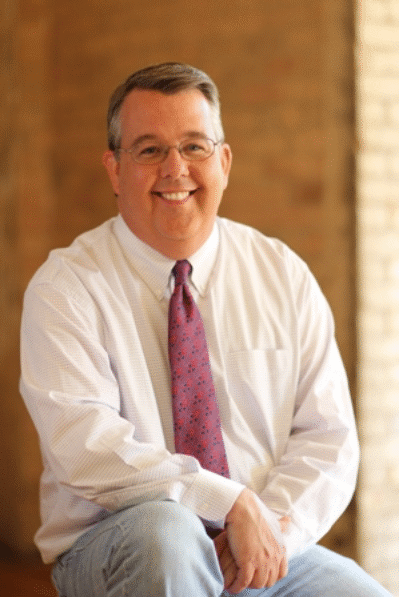 Dan Kelleher, PG, CIPM is a consulting hydrogeologist and project manager focuses on the technical areas of quantitative hydrogeology (in porous and fractured media), geotechnical analysis of sedimentary sequences, aquifer testing, fractured rock hydrogeology, and predictive ground water modeling. Dan's business acumen promotes personal trust, integrity, and relentless QA/QC.

Dan started his career at Waste Management Corporate Headquarters in Oak Brook, Illinois. His worked allowed him to test geologic concepts about sedimentary processes during large-scale excavation and fill design, environmental and geotechnical investigations, ground water monitoring system design.

Dan also leads specialized technical teams establishing best practices and teaching educational courses and webinars for geologists, engineers and environmental scientists. He and Tim Kemmis are the co-founders of Midwest GeoSciences Group which helps professionals to do better job of TAKING THE MYSTERY OUT OF THE SUBSURFACE. He and Tim believe in that tagline so strongly that they own it as a federally-registered trademark.

Midwest GeoSciences Group allows Dan to help people not only be better scientists and engineers, but become better people. It is a privilege to collaborate with people on a spectrum of topics ranging from field tool development to cutting-edge engineering advances to environmental regulation input. Dan is motivated by serving others in order to fulfill our human purpose and achieve responsible global stewardship.
---
Tim Kemmis, PhD, PG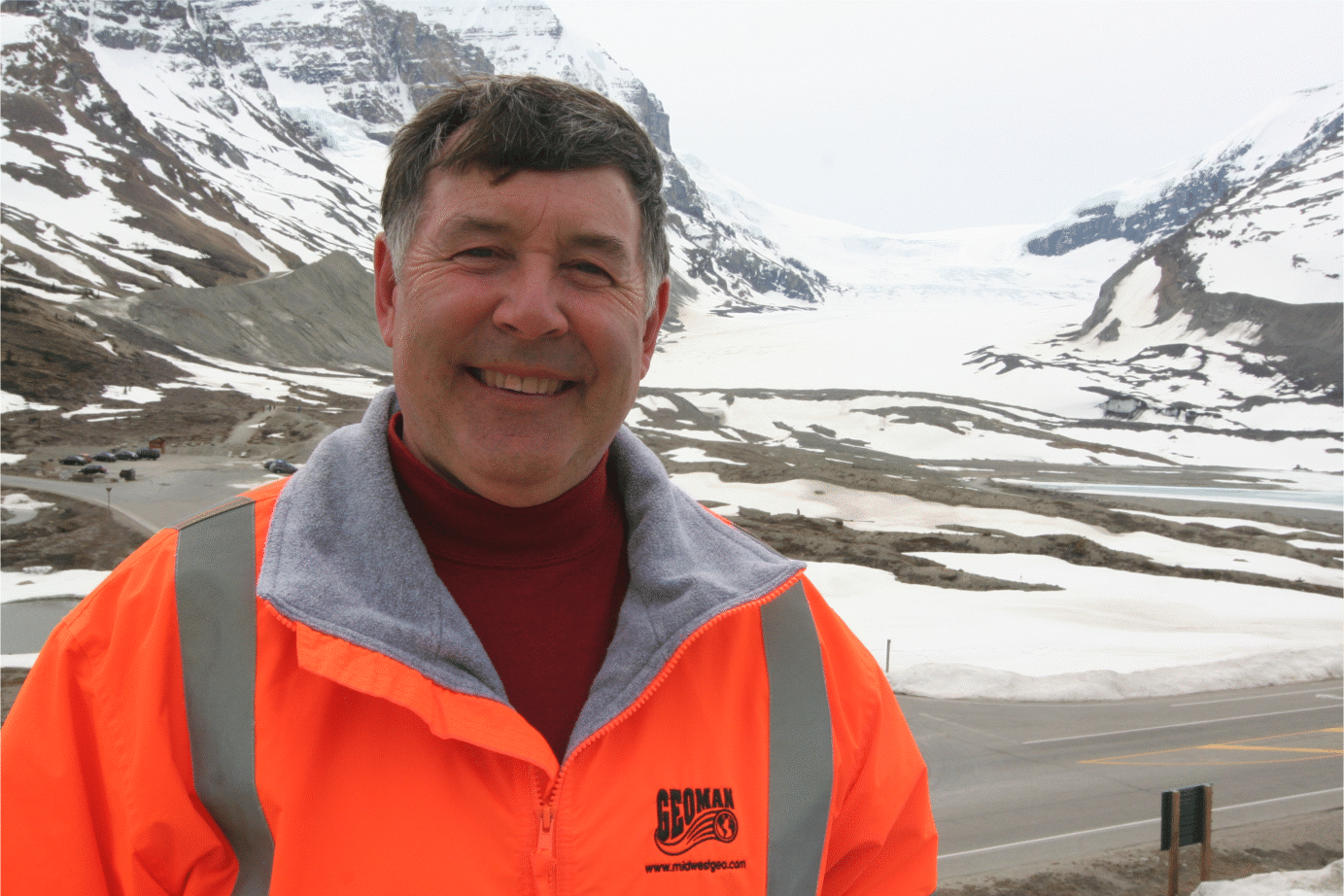 Tim Kemmis, PhD, PG is a Senior Hydrogeology Consultant and Project Manager for large-scale hydrogeologic investigations. His unique experience as both an applied researcher and consultant has enabled Tim to effectively teach staff at all levels how unravel sedimentary complexities by making fundamentally sound observations, preparing complete and accurate boring logs and confidently correlating geologic units.

Tim received his bachelor's degree in agricultural soil science from the University of Illinois and his master's degree in glacial geology while working as a graduate assistant at the Illinois State Geological Survey.

He worked 14 years for the Iowa Geological Survey, during which he received his Ph.D., and where he:
Carried out glacial sedimentologic investigations
Remapped the Des Moines Glacial lobe
Established the formal glacial stratigraphy for the lobe based on depositional environments
Discovered a new type of hummocky glacial topography
Determined the geometry and origin of jointing in glacial tills
Developed a lithofacies code to decipher the history of glacial outwash and alluvial sequences
Tim is a co-founder of Midwest GeoSciences Group and has successfully taught many courses and webinars dedicated to improving boring logs and helping geologists think on their feet.