---
THE MEANING OF SOIL AND SEDIMENT COLOR: PART 1:
Effects from Geologic Material, Ground Water and Chemistry
Soil color is among the most important subsurface descriptors for hydrogeologic, environmental and geotechnical projects. Soil color does not affect the behavior of soil; however, it can indicate the composition and give clues to
Permeability, both primary and secondary
Water Table
Jointing and Fracturing in Fine-Grained Sediments
Drainage
Strength, Compaction, Density/Consistency
Contamination
Stratigraphy and Facies Changes
Professionals rarely get a chance to learn about the importance of soil and sediment colors - this webinar series is designed for hydrogeologic, environmental and engineering professional who can benefit and improve project results by discovering how to apply colors to some of the most important site characterization attributes.



Munsell Soil Colors: More than just a color name
Soil colors are sometimes described using general colors, such as dark brown, yellowish brown, etc. More often and generally more acceptable, soil colors are also described and quantified by using Munsell soil color charts.

Munsell colors are quantified using a system that separates color into components of hue (relation to red, yellow and blue), value (lightness or darkness) and chroma (paleness or strength).

The importance of using Munsell soil color charts goes far beyond consistency of visual inspection. For example, many weathering zones are defined specially by their Munsell soil color designations. The water table may also be identified in low-permeable sediments by the secondary colors defined by Munsell soil colors.

Register now for this two-part webinar series and demystify the meaning of soil color. Learn critical context about how soil colors are key indicators for certain hydrogeologic and geotechnical properties in the subsurface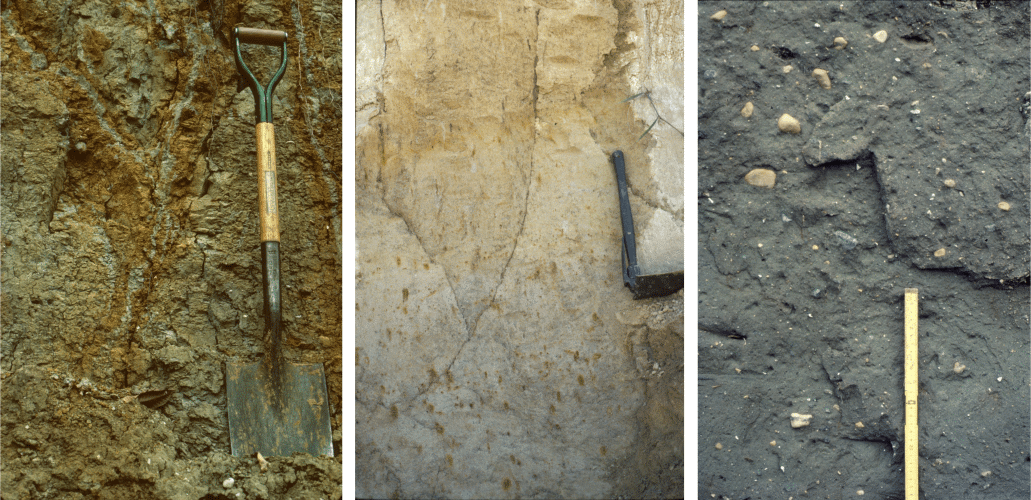 PART ONE OUTLINE:
Soil vs. Sediments

Primary Depositional Properties
Properties Developed During Weathering and Soil Development

Primary Sediment Properties

Sediment Origins and Color
Examples

Near Surface Weathering and Soil Development
Basic Redox Chemistry
Effects of Ground Water

Near-Surface Water Table Effects
Oxidation and Reduction Processes
Determining Water Table History With Color
Complications
Monitoring Strategies
PART TWO OUTLINE:
Field Observations

Exposures
Drilled Borings

Weathering Below the Soil Profile

Fracture Network Development
Oxidation and Reduction
Color As a Guide for Identifying Water Table Relationships Below the Soil Profile
Examples

Identifying Altered Water Table Relationships

Color and Color Pattern Considerations
Chemical Indicator Methods
Monitoring Strategies

Case Studies and Examples
---
Fee:
299.00 USD for Part One,
Per Computer Site (unlimited participants per site), or

199.00 USD Each for Both Parts,
Per Computer Site (unlimited participants per site)
when Members also register for the following Webinar:

(discount will be applied during checkout when both are in your cart)

Pay one site registration fee and an unlimited number of participants from your organization can attend at that site.


---

Instructor:
Art Bettis, PhD
Handouts:
Copy of Webinar Slides (pdf)
Record of Attendance Form (pdf)

Duration:
1.5 hour plus Q&A
(no restrictions on time limit for extra Q&A!)

Professional
Development:
Earn 1.5 Professional Development Hours (1.5 PDH)

A Record of Attendance Form is included free with each webinar for your record keeping and individual PDH verification. We ask your on-site coordinator to return the completed and signed copy of the Form to us following the webinar for (1) maintaining a separate copy as a service to attendees and (2) forwarding to NIU confirming attendance for those who order certificates.

Attendees may also order an official a Course Completion Certificate from Northern Illinois University for a small administrative fee. The Certificate is optional and may be ordered separately following the webinar to confirm your attendance and showcase the certificate on your office wall. Instructions for ordering certificates are given during the webinar.




* This webinar is eligible for the 'BUY THREE, GET THREE' discount; however ANY webinar series discount shown above cannot be combined with it.
Attendees will be invited to actively participate during this live and interactive on-line web seminar. Discussion is planned following the webinar for those who want to continue the session. Bring your questions to the webinar and present them to the instructor and other participants for exploring the best solution.
---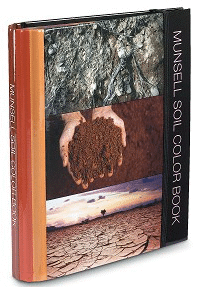 EXCLUSIVE DISCOUNT OFFER with this webinar series!

Munsell Soil Color Books - Latest Edition

LIMITED TIME ONLY:
Offer valid while webinar registrations are being accepted.

Order unlimited copies of the Munsell Soil Color books for a ridiculously low price of $181.25 (more than 10 percent off the Suggested Retail Price), plus shipping.

Thank you to our friends at Forestry Suppliers for allowing discounted access to the popular Munsell Soil Color Book!

---
Instructors Bio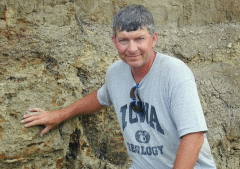 E. Arthur Bettis III, PhD is a recognized authority on Upper Midwestern soils. Art specializes in reconstructing past landscapes and environments using data gleaned from physical and geochemical studies of deposits and soils.

Art is a gifted instructor with remarkable insights about key geologic concepts that apply to professionals in consulting, regulatory agencies and industry management. Art's applied research in soil science, geomorphology, hydrogeology and stratigraphy build the foundation of best environmental and engineering practices.

Art brings these insights to this remarkable two-webinar series dedicated to soil color and how it relates to professionals working on hydrogeologic, environmental and geotechnical projects