What does TAKING THE MYSTERY OUT OF THE SUBSURFACE mean?
---
Taking the Mystery Out of the Subsurface® is the single most important factor for:
Meaningful well screen design and placement
Reliable potentiometric-surface maps
Ground-water-monitoring system design
Optimum remediation-system design
Excavation and foundation design
Field management of unanticipated subsurface conditions
The most costly struggle for staff is lack of training in basic field procedures and subsurface analysis skills. This comprehensive online course series provides the training and identifies the key steps essential for Taking the Mystery Out of the Subsurface®.
Process for Learning

There are three essential steps to successfully take the mystery out of the subsurface in order to meet project objectives and satisfy your client and regulators about the site characterization. These steps include accurate soil classification efficiently completed in the field, soil descriptions that include all of the elements needed for complete characterization, and skillful adaption to any unanticipated site conditions that affect successfully meeting project objectives.

Step 1. The first step is to accurately and efficiently classify the soil using the Unified Soil Classification (USCS). The first course in this series looks at the purpose behind the USCS, the classification's strengths and weaknesses, how to correctly and efficiently classify soils in the USCS, and the all too common ways industry mistakenly uses the USCS in site characterization.

Step 2. After successfully classifying the soil in Step 1, the second step is to provide meaningful soil descriptions that are the basis for accurate hydrogeologic, environmental and engineering characterization. The majority of soil descriptions in the environmental and engineering industry lack all of the information to successfully take the mystery out of the subsurface. This module discusses what is needed for complete soil descriptions and how to make those complete descriptions easily and quickly.

Step 3. At many sites, unanticipated subsurface conditions are encountered that affect successfully meeting project objectives, maintaining project schedule, and staying within project budget. This module discusses how to minimize these effects. It explains the benefits of "thinking on our feet" and addresses common field problems that plague our industry. Attendees will benefit from this module by learning how to adjust field perspectives and procedures to meet project objectives and control project costs by:
Identifying unexpected conditions
How to cope with the necessary changes to meet project objectives
How to minimizing wasted drilling, field efforts, and costs once it becomes apparent that site conditions are not as simple as the project scope assumed
This module reveals how hydrogeologic field analysis is a project management style that supports making field decisions during field activities by making sense of subsurface samples from boring-to-boring, targeting meaningful monitoring well placements, and selecting geotechnical samples that are rational and diagnostic of actual site-specific conditions. The environmental and engineering industry can benefit from these field boring-to-boring analysis procedures by weaving QA/QC into the fabric of a project, ensuring project profitability and reliability.
Hands On Workskop

An offline Hands On Workshop is included as part of the course series. Participants use the 5 soil samples and specially-designed handouts and guides aiding staff in field soil classification. Participants will have the unique ability to practice their classification skills and master efficient classification for LEAN CLAY (CL), LEAN CLAY WITH SAND (CL), SILT (ML), WELL-GRADED SAND (SW), AND POORLY GRADED SAND (SP). The Workshop is designed as an offline self-taught workshop where staff can either work alone or in a group.


ADD-ON OPTION: Personalized Tutorial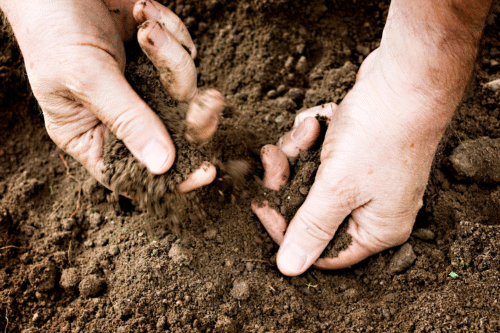 Instead of working offline, you have an option to sign up for a Personalized Tutorial Hands-On Workshop. It's only available with the course registration. Tutorial participants will receive guidance and easily ask questions using a phone and video system to quickly develop observational skills and texturing abilities.


The tutorial has limited availability. First come, first served.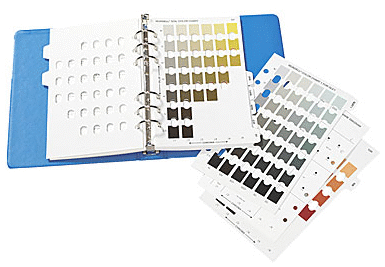 FREE Munsell Soil Color Book from Forestry Suppliers, Inc. with each registration Add-On Personalized Tutorial Workshop.






Personalized Soil Tutorial dates are as follows:
Tutorial 1
Tutorial 2
Tutorial 3
Tutorial 4
Tutorial 5
Tutorial 6
Tutorial 7
Tutorial 8
Dec 28
Dec 28
Jan 10
Jan 10
Jan 11
Jan 11
Jan 17
Jan 17
10-11am
3-4pm
10-11am
3-4pm
10-11am
3-4pm
10-11am
3-4pm
FULL
FULL
1 space
remaining
1 space
remaining
FULL
FULL
2 spaces
remaining
2 spaces
remaining
Times are USA Central Time
Corporate Option: Private tutorial sessions are available to companies who wish to maintain privacy among project teams and corporate procedures. Contact the Midwest GeoSciences coordinator for details and pricing.
ADD-ON OPTION: Upgrade to the MIDWESTGEO SUPER SOIL KIT.



Instead of five 100-ml samples that are included in the course materials, you receive nine 200-ml samples! Double the sample volume and triple the training value!

Description Here
STAY COMPETITIVE
MANAGE UNCERTAINTY, IMPROVE EFFICIENCY, REDUCE RISK
Member Pricing for this Special Series (USD):
Your order contains
PDHs per site
per Attendee
Entire Series (Members Price)
6.0 hours
$599.00
*Best Deal
One course module
2.0 hours
$299.00
Personalized Tutorial Hands-On Workshop
(Free Munsell Soil Color Book with paid registration)
1.5 hours
$299.00
THE ESSENTIAL STEPS FOR
TAKING THE MYSTERY OUT OF THE SUBSURFACE:
Step 1: THE USE AND MISUSE OF THE UNIFIED SOIL CLASSIFICATION SYSTEM: Improving Field Procedures, Techniques and Characterization
10 November 2016, by Tim Kemmis, PhD, PG
Step 2: CREATING MEANINGFUL SOIL BORING LOGS
17 November 2016, by Tim Kemmis, PhD, PG and Daniel Kelleher, PG, CIPM
Step 3: MANAGING UNANTICIPATED SUBSURFACE CONDITIONS IN THE FIELD: Achieving Efficiency and Project Objectives When Budgets Matter Most
08 December 2016, by Daniel Kelleher, PG, CIPM and Tim Kemmis, PhD, PG
Personalized Tutorial Hands-On Workshop
Subject to availability, Various Dates and Times
---
SCHEDULING CONFLICT?
here's an option for you
---
As with All of our Webinars...

Pay one site registration fee and an unlimited number of participants from your organization can attend at that site.

A Record of Attendance Form is included free with each module for your record keeping and PDH verification. Attendees may also order official a Course Completion Certificate from Northern Illinois University to confirm your attendance and showcase on your office wall. Instructions for ordering certificates are given during the webinar.



---